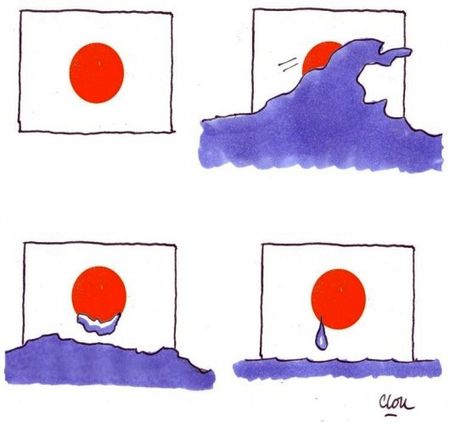 Voilà. Il n'y a pas grand chose à dire. C'est terrible, c'est horrible, c'est catastrophique… Comme dans toutes les grandes situations, heureuses ou malheureuses, les mots ne sont pas assez forts pour les décrire. Je suis d'autant plus touchée par ce qui se passe au Japon parce que j'avais un membre de ma famille là bas, fort heureusement il a pu rentrer sain et sauf en France… Il en a bien de la chance. Je devais également y partir en vacances à la fin de la semaine… Et voir un si beau pays, avec sa magnifique culture et ses gens incroyables, si ébranlé, dévasté, ça me laisse pantoise, voir même en colère.
Alors j'ai fait ce que quelqu'un de solidaire et de touché ferait: j'ai donné, à la Croix Rouge, via Groupon.fr Le site de bons plans vous propose de donner 2€, auxquels ils ajoutent eux même 2€… Ce qui fait donc 4€ pour la bonne cause, ça ne parait pas grand chose, mais en additionnant, en additionnant et en additionnant encore ça en fait du budget pour aider un merveilleux archipel à se reconstruire.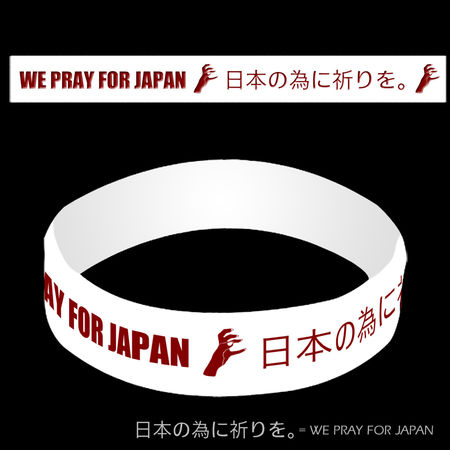 Mais peut être que vous trouverez plus motivant de vous ralliez à la cause via la très bonne idée de Lady Gaga. La chanteuse a en effet designé un bracelet "On prie pour le Japon" – We Pray for Japan – 日本の為めに祈りを 。Il coute 5€, entièrement reversés pour soutenir le pays. Moi j'ai déjà commandé le mien (ici), et vous ?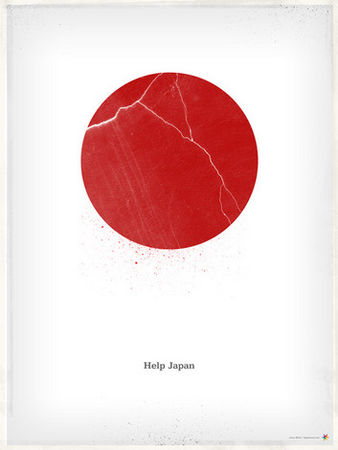 Better pray for Japan ! That's what Lady Gaga's doing designing and selling (here) a wristband "We pray for Japan" – 日本の為めに祈りを 。Only 5$ or €, all proceeds go directly to Japan relief efforts. It's so effortless for us to buy something to help, or give money to the Red Cross or another association (I've done it too). It's important, it just takes a minute.
I don't know what to say about that rebellion from Nature. We've badly treated the planet those days, and I am sure that's why God or the Earth herself -if she has a soul- send us all those bad bad things. Tsunamis, earthquakes in Bali, Haïti, New Zeland, Chili… And now Japan, and the terrible nuclear threat. That's unbelievable. And I'm sure we can do something, even little ones, about that. Aren't you agree ?