Bon à priori, présenté comme ça, ça ne fait pas rêver. La mode Allemande, ses aisselles poilues, ses soquettes dans les sandales, ses robes traditionneles à froufrous ce n'est pas ce que j'appellerais exactement le bon goût. Pourtant, nos voisins de l'Est ont de la ressource côté mode, je ne vous parlerais pas des superbes (mais pas données) créations Wünderkind mais plutôt de C&A, marque très abordable qui ne fait pas que des fringues démodées pour les grand-mères (oui oui, je vous ai vu faire la grimace).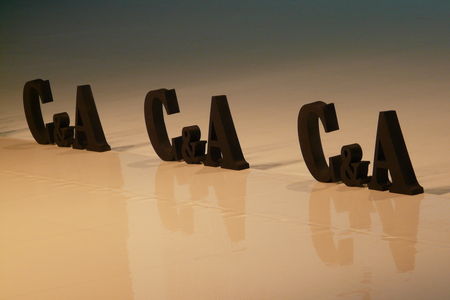 Et la semaine dernière, grâce à mon fabuleux travail, j'ai assisté au BIG défilé Automne-Hiver 2011/12 de la marque, à Düsseldorf. Et je dois vous avouer que j'ai flashé sur quelques pièces comme cette topissime robe en sequins dorés, décolletée dos…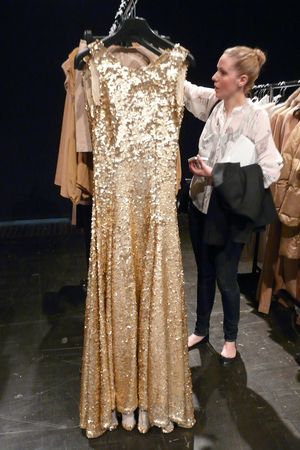 Mais bon, trêve de rêveries, car à part au mariage de Kate et William, je n'aurais pas vraiment l'occasion de la mettre. En revanche mes autres coups de coeur oui. Et comme je suis une fille sympa (enfin j'espère), voici une petite vidéo du défilé en question (focus sur les tendances et les fringues tops compris).
The German touch
Let's say it: people who live in Germany are not very fashionable. It's a fact. When you see them around the world while travelling, they are not very classy. Hopefully, some brands of their try to improve the german style, and C&A is a very good example. The clothes are affordable and almost always trendy. It's a good deal for a fashionista like me to buy some candy clothes at C&A, because it's fast fashion food and we need that to mix it with luxury accessorize from Louis Vuitton, and a pretty skirt from Sandro to built our proper style.
So let's see what's the brand offering to us for next automn/winter season… In a little video (up here) that I made when I was in Düsseldorf last week !