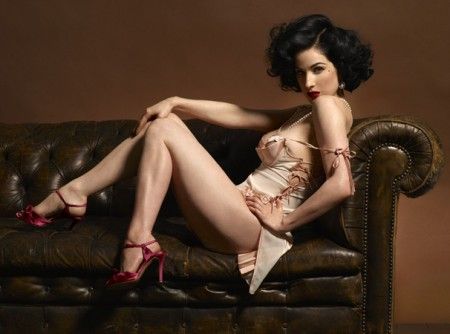 Je ne crois pas vous en avoir déjà parlé… Je ne fait pas référence à Dita Von Teese -quasi icône à mes yeux- mais à la lingerie. J'ai une véritable passion pour les sous-vêtements, et je ne compte plus le nombre de culottes à froufrous, soutiens gorge en dentelle et autres strings de satin. Ah mais si, ça me revient ! Je vous ai déjà causé soutif et petites culottes ici et ici !
Veuillez m'excuser pour cet oubli, mais je ne vous mens pas quand je vous dit que je suis sous l'océan (de travail), et pas aussi à l'aise dedans que La Petite Sirène… Et en parlant de travail, ce week end ne fera pas exception puisque je suis l'un des 3 blogueurs reporter choisis par Voilà pour fureter dans les coins et les recoins du Salon International de la Lingerie ! Je vous ferais partager mes photos et mes vidéos sur les dernières tendances. J'ai hâte, même si ça promet de me mettre sur les rotules, mais j'espère bien vous surprendre et -peut-être- vous faire rêver un peu ! Et ça commence maintenant.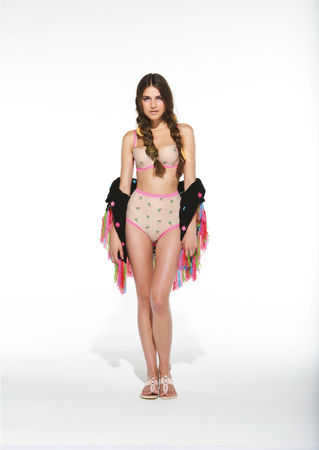 Bras, pantys, and others drugs
"I'm So Excited ! And I just can't hide it " because I'm one of the three bloggers who's gonna find out the last lingerie trends at the International Lingerie Meeting here in Paris on Voila.fr (and it starts NOW). I found of underwear, and I confess I have too many in my closet, but you know, that's the Carrie Bradshaw influence, and my love for burlesque too, it's really not my fault… Believe me.