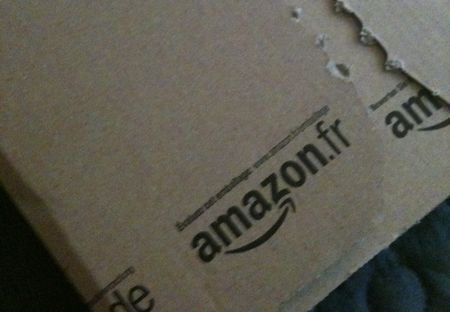 Je voulais vous causer de ça lundi -quand j'ai reçu mon paquet Amazon- mais bon la Fashion Week et l'organisation qui va avec n'aidant pas je ne vous en parle qu'aujourd'hui. Bref, dans moins d'un mois, je serais une B-day girl… Mais comme j'ai été bien sage et que j'ai bien travaillé à l'école (de la vie) dernièrement, je me suis fait quelques petits cadeaux en avance.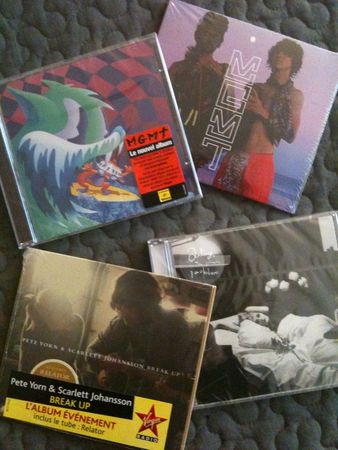 D'abord le magnifique album I Am A Bird Now d'Antony And The Johnsons dont je vous avais parlé à Noël (ici). Et pis aussi les 2 opus des croquignolets MGMT (Andrew !!!! n'est ce pas les filles ?)… Parce que j'aime bien. Et pour finir côté musique, le deuxième album de Scarlett Johansson (à propos d'elle, elle était drôlement canon aux Oscars l'autre jour) en collab avec Pete Yorn parce que ça me donne la joie de vivre. Je sais pas pourquoi, c'est comme ça, la voix de cette fille m'émeut. Le bon plan -parce que je fais pas non plus des razzias de CD tous les jours- c'était qu'Amazon avait fait une sélection de disques où l'on pouvait en choisir 4 pour 20€. J'ai pas pu résister.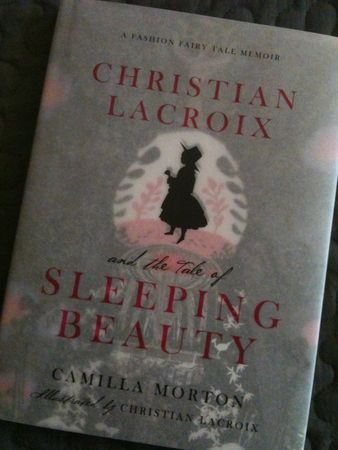 Pour le côté calme et beauté c'est surtout par rapport à mon magnifique, sublime, incroyable livre de La Belle Au Bois Dormant par Camilla Morton et illustré par Christian Lacroix… Et qui est donc rebaptisé Christian Lacroix And The Tale Of Sleeping Beauty. C'est mon conte préféré (et aussi mon Disney favori) et il est absolument merveilleux avec les dessins du créateur haut en couleur. Un petit bijou très inspiré et dont les robes de princesses me font rêver, un peu comme les dernières pièces de John Galliano pour Dior, qui a signé son départ à la pointe de l'épée.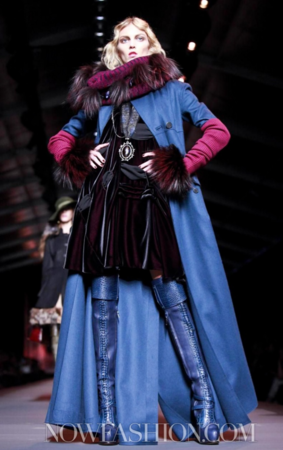 Music, calm and beauty
This month, I'll be a B-day girl. But since I've been working hard, I bought myself some presents to wait till my birthday. So I went on the evil Amazon to find some CD's like Oracular Spectacular and Congratulations from MGMT. The Break Up between Scarlett Jo(hot)sson and Pete Yorn. And the incredible I Am A Bird Now from Antony And The Johnsons… I can't be bored of it !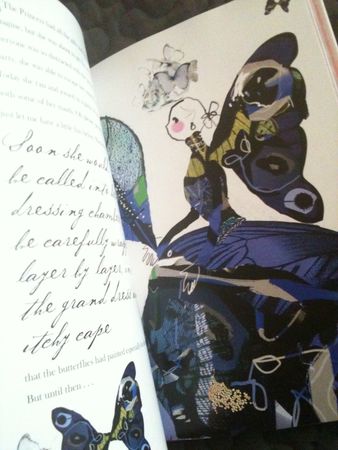 But my real big gift to myself it's been Christian Lacroix And The Tale Of Sleeping Beauty – A Fashion Fairy Tale Memoir by Camilla Morton. Since I've seen the Disney's animation (long time ago), it's been my favourite tale, so I'm glad one of my loved fashion designer pictorialized it. He made spectacular princess dresses that I dream of, just like some pieces of the last John Galliano's collection for Dior…